This one-day conference will provide current information and resources to assist you in working through challenging issues in disability management.
Kale Lutomsky aims to highlight how Occupational Therapist's (O.T) assess and treat mental health symptoms through talk therapy and"occupational engagement" or "meaningful activity performance".
Kale will explain and demonstrate these techniques using clinical examples of how mental health approaches are being used in OT treatment and explore how such approaches are helpful in
facilitating a full return to work.
Adam Trimble will then provide insight into the different types of physical assessment available in the current world of rehabilitation.
Dr. Patel will walk us through how clinical neuropsychologists play a vital role in the recovery and return to work process for clients with injuries and disabilities. He will discuss how neuropsychologists can go from evaluating cognitive and mental health conditions to establishing trusting and compassionate relationships that foster resilience and a successful transition back into the workforce.
Dr. Abbott will talk about the transformation from acuity to chronicity and the harms that occur
related to disability.
Finishing up our day, we will have Sonia Funk talk to us about all aspects of wellbeing.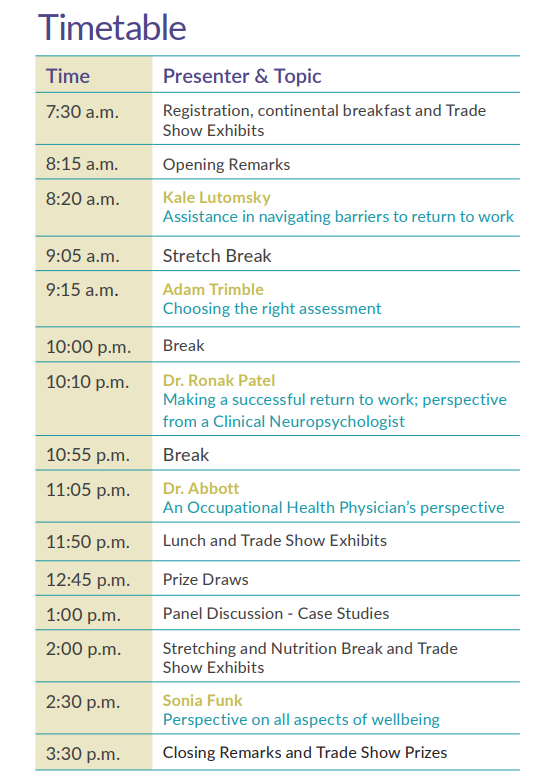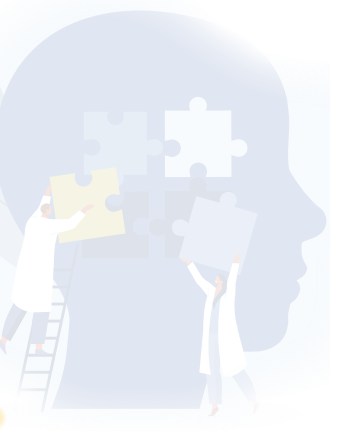 Who Should Attend?
case managers and rehabilitation consultants
members of the medical and health care communities
employers and unions
human resource professionals
social workers
CCRC, CVRP and RRP credits are available for attendance at the conference. Proof of attendance certificates will be available upon request.